Among the different cryptocurrencies out there, I feel very excited about what IOTA can bring to the table. Perhaps in the future I can find the time to write about it from a technical perspective and make a real contribution to its community. Today's post is just to have some fun while the sleeping giant takes the world by storm.
The genesis. One day my brother played a song from basshunter on his phone. I really liked it, so I ended up looking for more songs from the same guy, and this is how I eventually came accross my favourite one: DotA. You can click on the image below for your own enjoyment.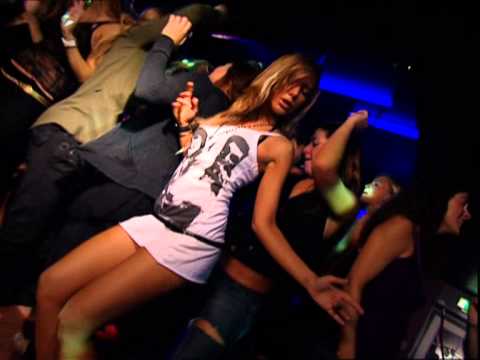 After listening to the song several times, even my little son became a huge fan! The problem was that, not having played DotA in my entire life, the lyrics didn't mean much to me. Being a IOTA fan, however, I thought that a remake could be funny.
Long story short, I subsequently tried to reach basshunter on his twitter account (here you can see the original tweet). I also published this post on the IOTA subreddit, where I proposed to vote for the best potential remake among all. As of this writing, so far I have not received any feedback from basshunter, nor any tentative lyrics from the subreddit. However, I've got some likes and/or positive comments so I finally decided to come up with my own remake:
(That's the only thing you do all day long,
you sit on that Tangle full of IO-TA-s)

We're sitting here on vent to spend a little IOTA
(I'd HODL you man.)
We're sitting here on vent to spend a little IOTA
(See you on the moon)

We're sitting here on vent to spend a little IOTA
a sensor or a meter,
will do this thing way better. 
We're sitting here on vent to spend a little IOTA
sure there are more cryptos,
but blockchain seems outdated.

(Let's get it on)

We're sitting here on vent to spend a little IOTA
a sensor or a meter,
will do this thing way better. 
We're sitting here on vent to spend a little IOTA
sure there are more cryptos,
but blockchain seems outdated.

We're sitting here on vent to spend a little IOTA
a sensor or a meter,
will do this thing way better. 
We're sitting here on vent to spend a little IOTA
sure there are more cryptos,
but blockchain seems outdated.

(What's happenin')

(IOTA!)

(What's happenin')

(Hide your seed on the house.)
We're sitting here on vent to spend a little IOTA
(I'd HODL you man.)
We're sitting here on vent to spend a little IOTA
(See you on the moon)
We're sitting here on vent to buy a little IOTA
(That's more like it.)
We're sitting here on vent to buy a little IOTA
(Excellent choice)

We're sitting here on vent to spend a little IOTA
a sensor or a meter,
will do this thing way better. 
We're sitting here on vent to spend a little IOTA
sure there are more cryptos,
but blockchain seems outdated.

(Let's get it on.)

We're sitting here on vent to spend a little IOTA
a sensor or a meter,
will do this thing way better. 
We're sitting here on vent to spend a little IOTA
sure there are more cryptos,
but blockchain seems outdated.

We're sitting here on vent to spend a little IOTA
a sensor or a meter,
will do this thing way better. 
We're sitting here on vent to spend a little IOTA
sure there are more cryptos,
but blockchain seems outdated.

(What's happenin')

(IOTA!)

(Don't worry, be happy.)

Enjoy. 😉